'Pollution Pavilion', was a collaboration between Hubbub, King's College London, and Climate and Cities.
Covent Garden Piazza, London, 2020.
Part of the ongoing #AirWeShare campaign, the interactive display features giant balloons that change color reflecting Nitrogen Dioxide (NO2) data drawn from five London Air Quality Network stations to help visitors visualize air pollution levels. Read about Hubbub's research and study here.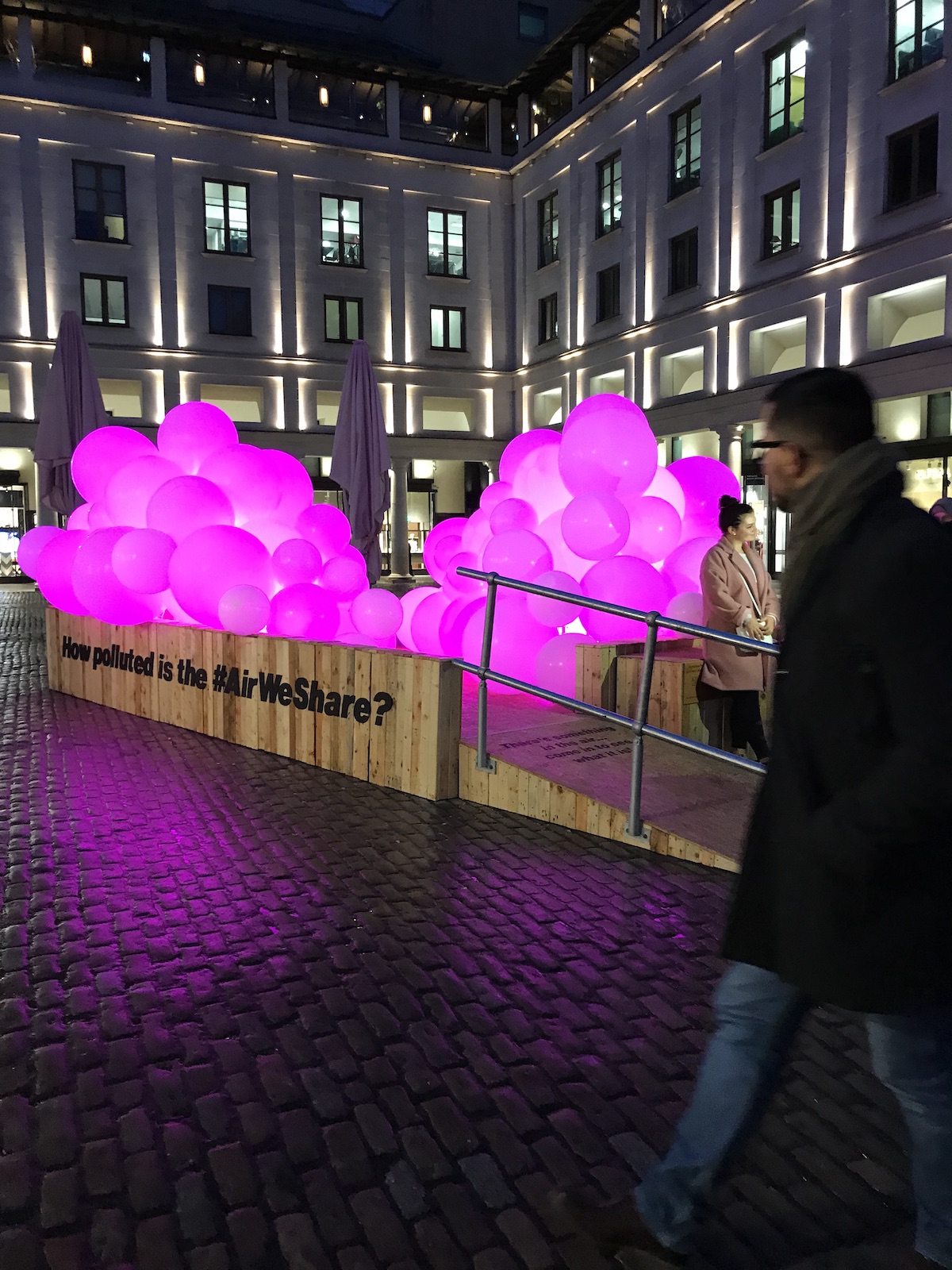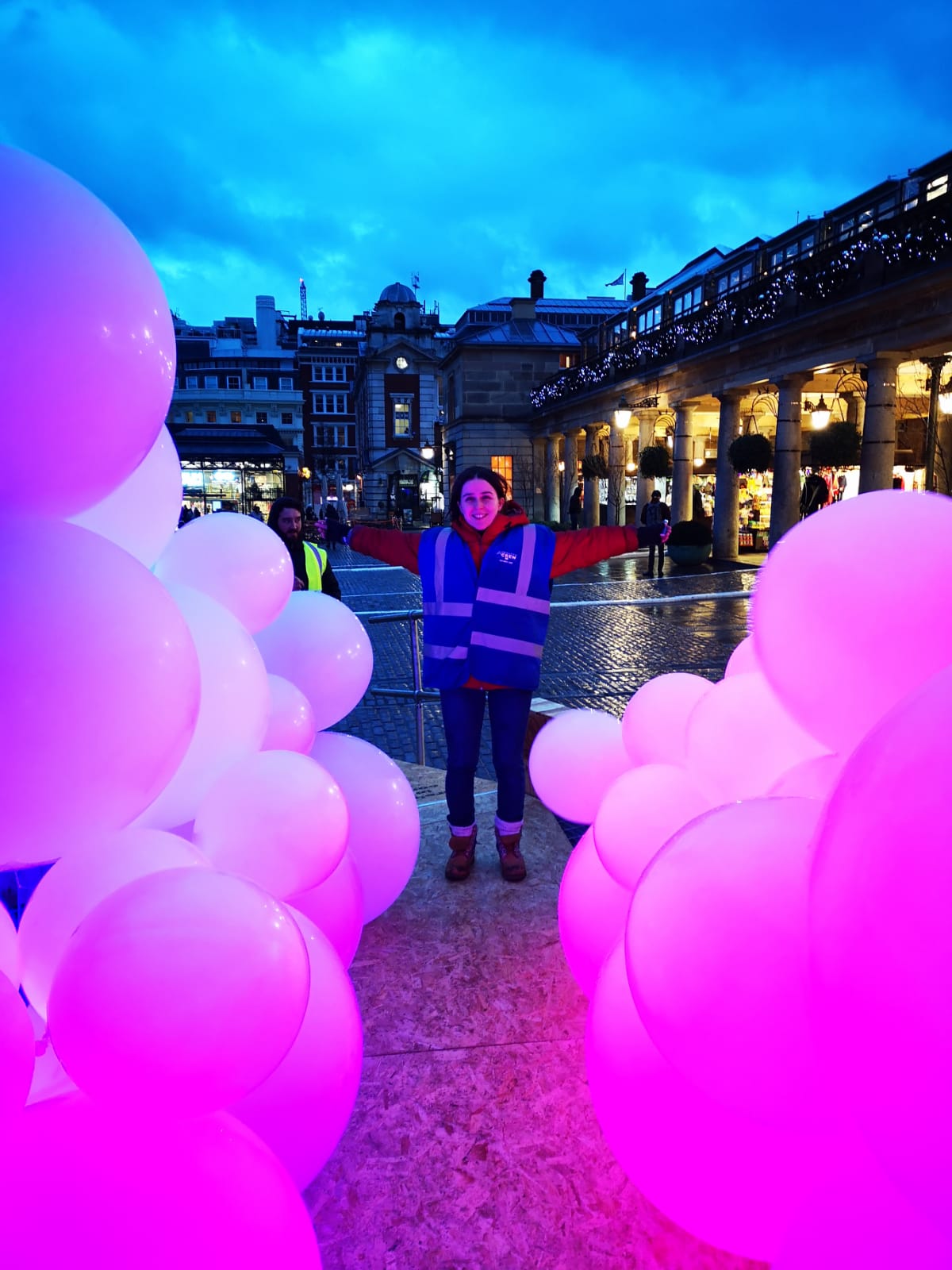 "It's great to see campaigners, businesses and academics collaborating on creative ways to help the public understand the dangers of air pollution and encourage them to take action." – Sadiq Khan, Mayor of London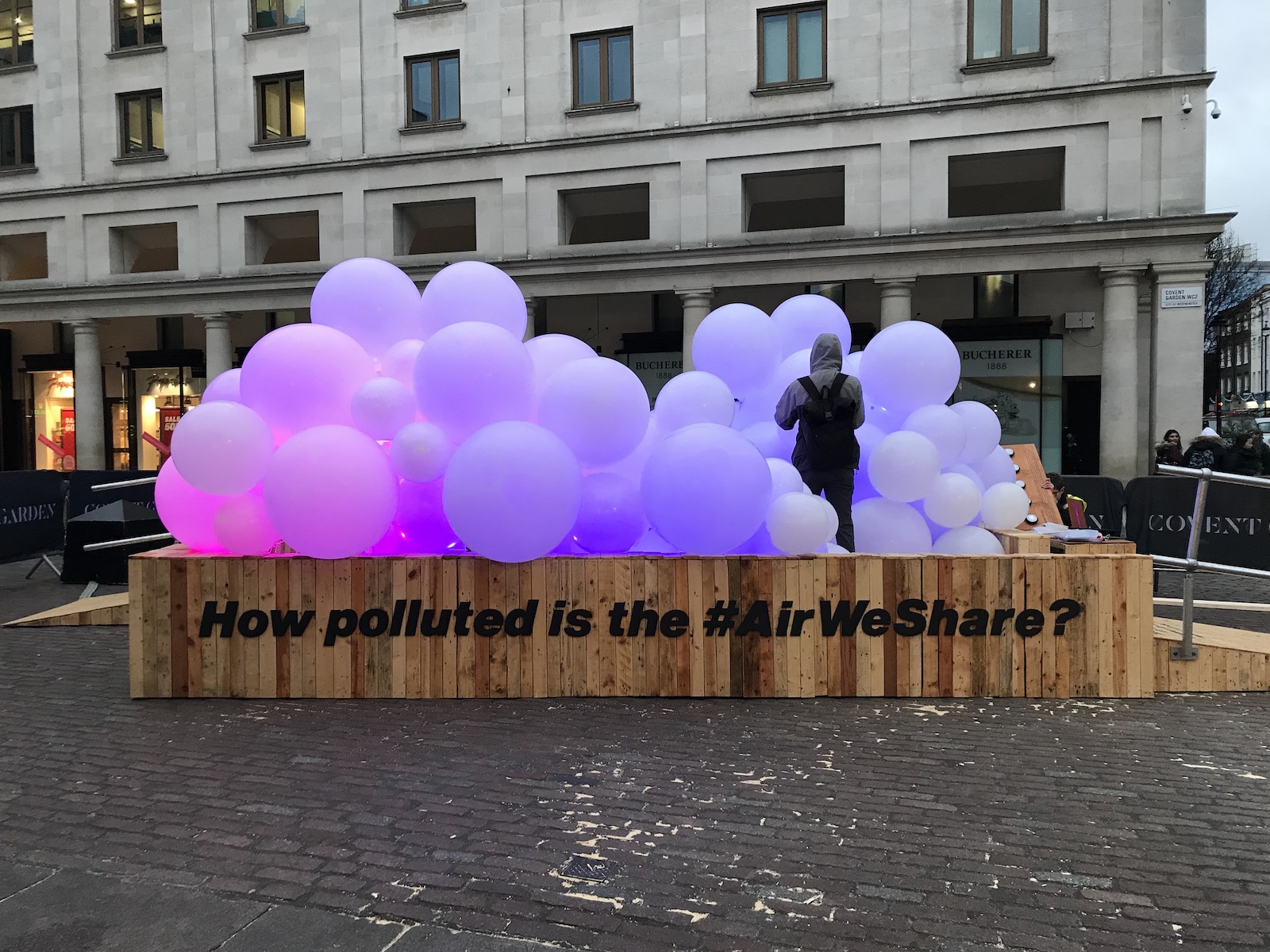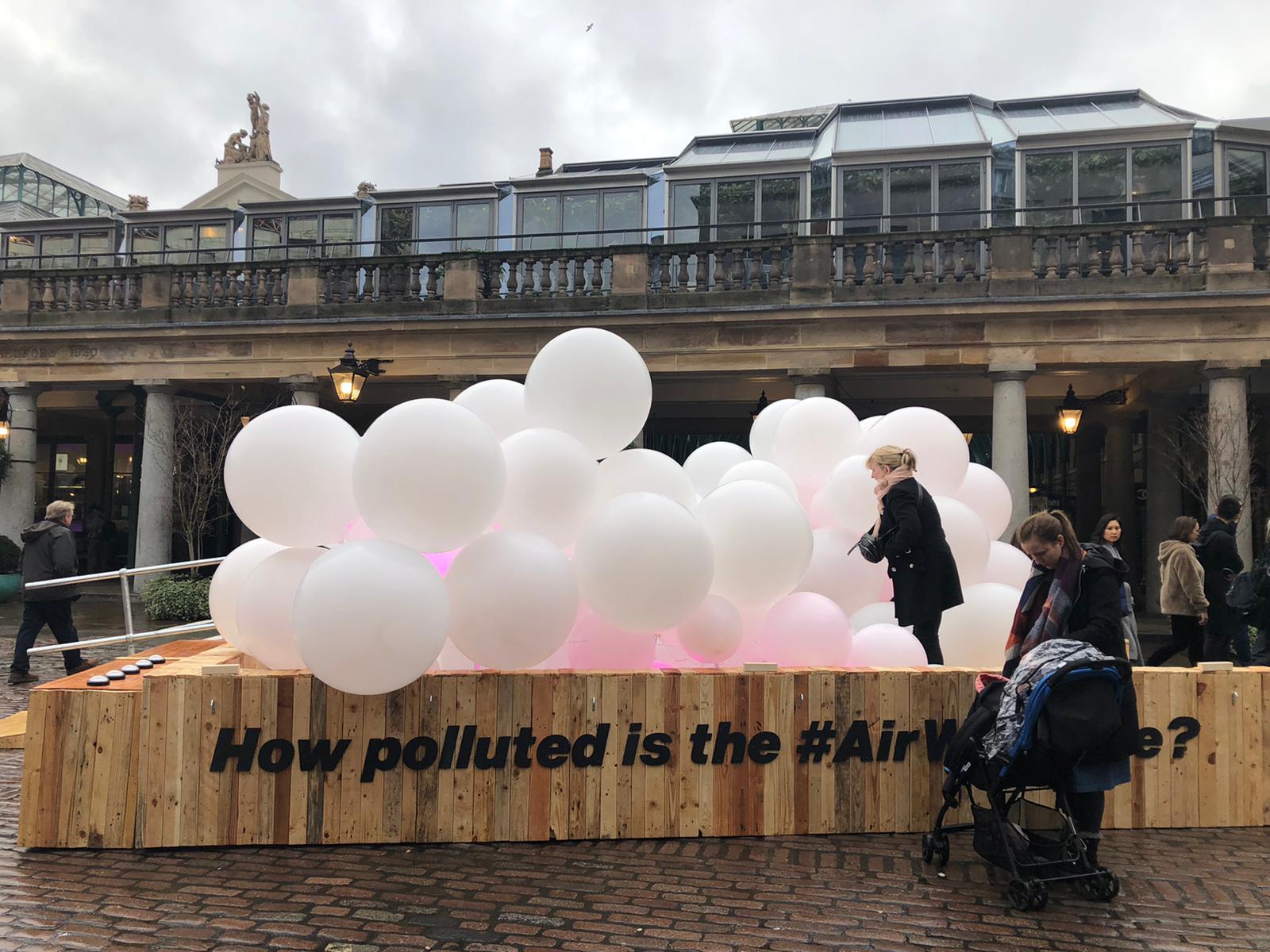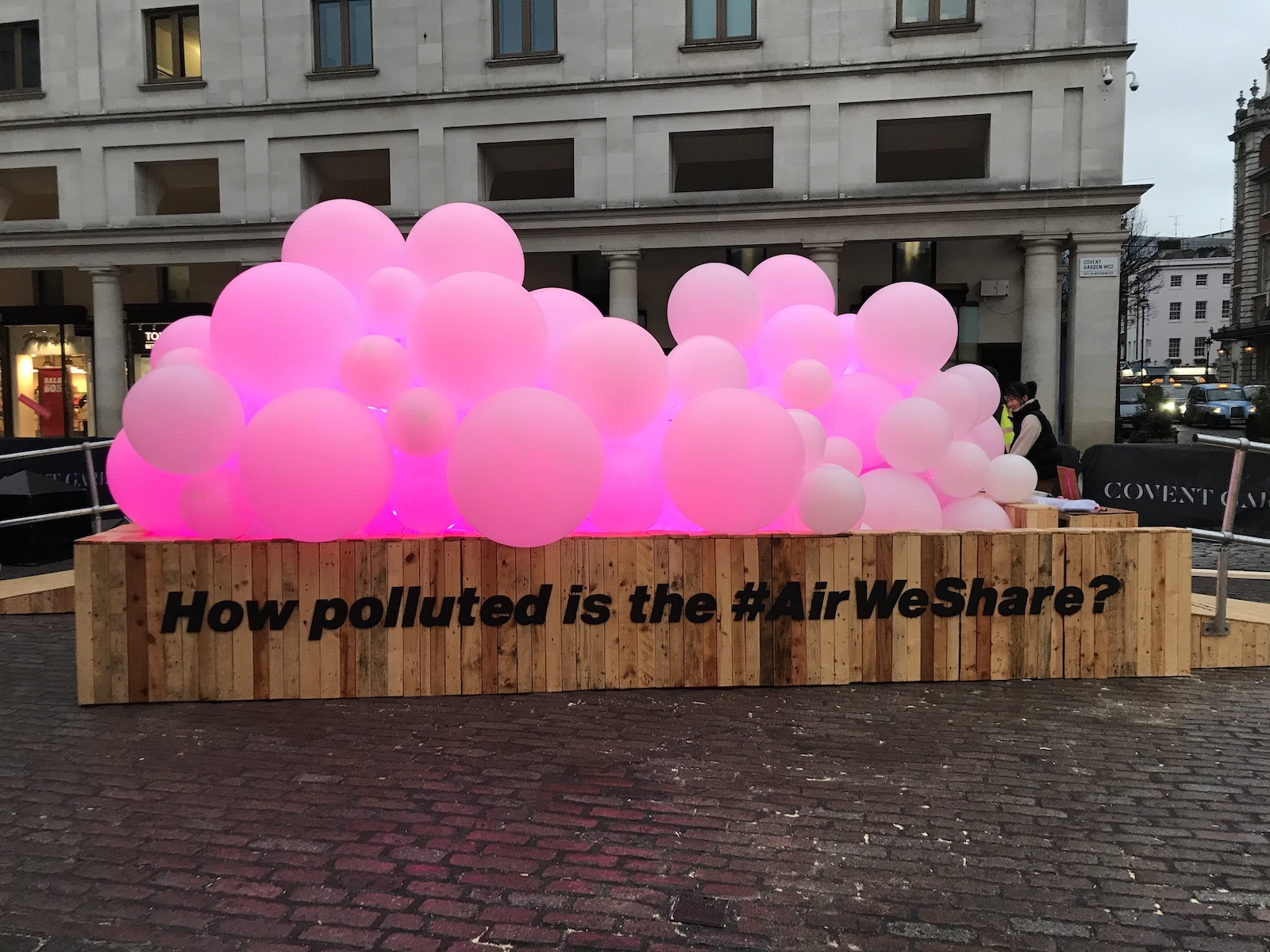 Art and design team: Jesse Cahn Thompson, Alexander Tayler, Katrin Ho, Rebecca Lardeur, Theodore Plytas, Elisa Frenay. Henri Holz, Léa Silvestrucci, Barney Kass, Joe Boon, David Dawson, Juš, Alexandra Gribaudi, Grace Pappas, Sam McDermott.

e: jesse [at] s01e01 [dot] xyz